17 Ways To Be More Productive in Your Business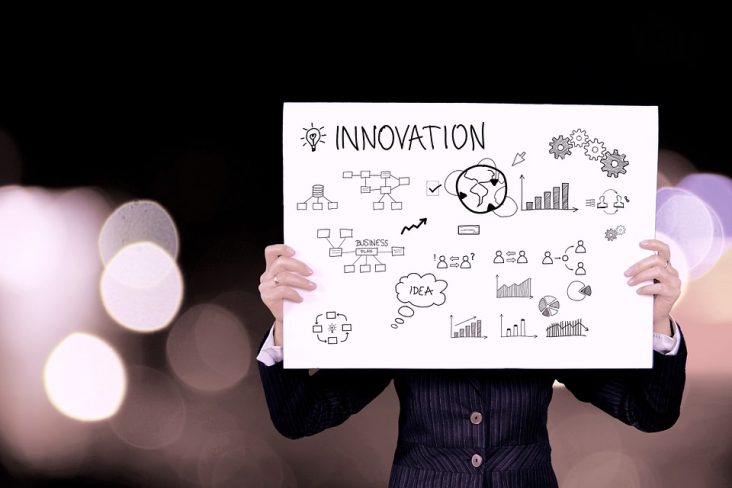 Life as a business owner can be hard. You work long hours, lead projects, and spend your time doing everything you can to help your business grow and develop. You've put your life into this business, and you want to see it succeed, but sometimes you just don't know what to do next.
Do I maintain what I am doing? Do I try new things?
There's no one answer that works for everyone. You have to invest time and money in order to see your ideas come to fruition. Just remember to use your time wisely when exploring new opportunities. Productivity and prioritization are key for entrepreneurs.
Here are 17 ways to be more productive in your business:
1. Make a daily to-do list.
Not everyone likes to-do lists, but if you are a business owner, they are more valuable than anything else you can do. Not only do they help you stay accountable, you can delegate tasks, keep track of action items, and analyze your productivity. I like to make a "6-list." Write down 6 things you want to do in the morning, and 6 things in the afternoon. You'll be amazed at how much you get done in such little time.
2. Outline monthly or quarterly goals.
A to-do list alone isn't going to cut it. You need measurable and attainable goals set for the month or quarter (or both!). Take some time to figure out your goals, and stay accountable to them. If you want, you can even work backwards to see what you need to do to hit each of the goals per month or quarter.
3. Schedule your social media posts.
Hootsuite and Buffer are lifesavers. They are free social media management tools that allow you to upload social media posts and schedule them out. I suggest doing this a month in advance. I like to schedule one post daily and leave the rest for impromptu events, announcements, and thoughts.
4. Write your blog posts a month ahead of time.
Plan how many blog posts you intend to write per month. Here at Vivio, we do about 4 blog posts monthly. Take some time to write your blog posts in advance, and then schedule them. It may take a Saturday to do it, but it'll save you time later during the month when you really need that content live.
5. Create a content calendar.
If you don't already have one, make a calendar (print and online both work) that reflects your daily advertising, blog posts, social media posts, and other events happening. This will help you better plan your media activities and know what times you should post online based on your existing schedule.
6. Add your team to a free project management tool.
Asana and Jira are great to plan projects. They allow you to set deadlines, assign tasks, and discuss projects. Evernote and Wunderlist are also great resources to organize projects. (The best part? All of these are FREE for the generic plans.)
7. Organize your office space.
Nothing hurts your grind like clutter. Minimalize your workspace and keep it clean. Declutter your desktop, and clean up your sticky notes. The same goes for your to-do list. If it's not an absolute requirement, get rid of it.
8. Revamp your online presence.
It's good to be consistent, but if your social media is staying pretty stagnant and followers don't notice when you're gone, it might be a good time to revamp your presence. Upload new product descriptions, biographies, keywords, images, banners, and more. Give yourself a little boost, and tell your followers you gave your website and social media a fresh new look.
9. Be mindful of your energy levels.
If you are more productive in the mornings, go to bed at a reasonable hour and wake up even earlier than usual. Work on your business while you feel fresh and inspired. If you are more productive at night, take advantage of that. Alter your schedule to reflect your energy levels and productivity habits. Do a power hour at random intervals throughout the way. This will help you get more done, and keep your schedule open for more.
10. Set time aside to respond to emails.
Make it a goal to respond to emails in 1-3 10 minute increments per day. This will keep you from being glued to your inbox and keep you focused on other more important tasks.
11. Read.
Entrepreneurs are an interesting species. We love blog posts, podcasts, books and personal development. If you are operating a business, educate yourself. Stay up-to-date on current trends that could impact your business. Read about ways you can grow your business. Focus on making yourself a more knowledgeable, well-rounded entrepreneur, and you will have an easier time making decisions.
12. Analyze your results.
If you are active on Facebook or Twitter, take a few minutes to analyze your metrics. See what posts are resonating with viewers so you can plan your social media efforts for the future. While you are at it, take a few minutes to analyze your website statistics to see how blog posts are doing. Analyzing your results can involve seeing how well your to-do list is going, assessing your social media activity or researching your target audience to provide them better products.
13. Carry an idea book.
Instead of trying to enact every idea that comes to mind, keep a small notebook with you where you can jot down business, marketing, product launch, and even personal development ideas. This free-writing technique will take the pressure off of you to make every idea have to work. It's also great to have around when you feel like you have no more exciting new ideas.
14. Hire a personal assistant.
If your plate is a little too full, consider hiring a personal assistant to delegate some small tasks and projects. You can find personal assistants both online and offline. Ask your connections for some referrals.
15. Network with 2 people weekly.
Social media makes this easy. Make it a goal to reach out to at least 2 people per week on social media. This is a great opportunity to meet new clients and learn more from people in a similar industry. It's also a refreshing way to discuss topics that you are interested in if you think your friends and family are tired of hearing you talk about it.
16. Have a weekly meeting with your team.
If you don't have time to do a liftoff meeting daily to get everyone pumped, consider a weekly team meeting. This is a great opportunity to go over the team goals and objectives. Keep it as short and efficient as you can, while still providing time for questions.
17. Take some time to breathe.
You operate a business. You work hard. Life can be stressful. Take a few minutes for yourself daily to relax or decompress. Read a book, take a 15-minute nap or go the gym. Whatever you do, don't feel bad. Everyone needs a little time for themselves sometimes. You've earned it.
You've heard our tips. What do you do to stay productive in your business?