How MuscleUpMeals.com "Muscled Up" with Vivio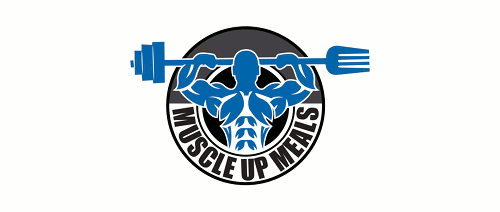 Today I have the honor of publishing an interview with Adam Karapetyan – One of the founders of Muscle Up Meals. Adam's personal testiment of weight loss and healthy living is inspiring. Through hard work and determination he was able to lose an extremely impressive 200 lbs in 14 months. Along the way, he wanted to help others achieve the same kind of success he did, so he started Muscle Up Meals. This 5-star healthy meal delivery service is headquartered in Los Angeles, CA, and host their infrastructure with Vivio Technologies.
Hi Adam, Tell us a little about yourself:
Hi, my name is Adam, and I love technology. I'm not a computer geek or a developer by any means, but I am decently well versed in technology. My current passions include fitness and food. I have a meal prep company in Los Angeles called Muscle Up Meals.
Can you tell me a little bit about what you guys do?
We sell food specifically for fitness, to help with weight loss, muscle gain, and other specific health goals. The business has alot of moving parts.
Have you used other Hosting Service Providers in the past?
I've worked with almost every major hosting company out there, godaddy, hostgator, a2z, bluehost, you name it I've worked with them at some point. Their support ranged from okay, to not so good, I was never really impressed. Often times I found myself having to speak to multiple people, or researching solutions myself due to a lack of educated technical staff.
What sites are you currently hosting with Vivio?
I'm hosting a few sites with Vivio at the moment, my main one is: MuscleUpMeals.com and it's based on WordPress and WooCommerce.
What has been your experience so far with Vivio?
I've had no issue with the service, it's actually quite the opposite. Vivio has a team of very technical people working for them, typically they are always able to solve my issues off the first contact, and if they can't they swiftly forward it to someone who can. The service is fast, the support is spot on, and I love their hands on approach, it really helps a small business owner like me focus more on my business instead of worrying about the server.
Another thing I love is the automatic virus removals, other hosts charge extra for that, which I've always found a little silly, to charge to remove viruses from their own servers :P.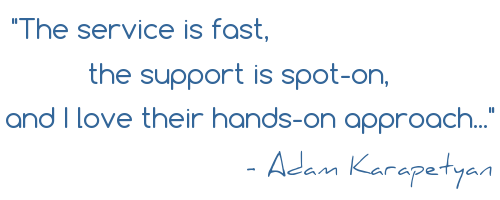 Has there been any experience with Vivio Support that was particularly exceptional?
The support has been amazing. Like this time I was trying to setup a CDN which I knew nothing about, that would normally be out of scope for most hosting companies, as it has nothing to do with the server itself, but Vivio guided me step by step through the whole process, troubleshooting it and making sure it worked at the end. I really appreciated the fact that I had that level of support. Jason, Luke, and many others there at Vivio have really helped my business succeeed and it's highly appreciated!
How does your experience with other providers compare to Vivio?
With other hosting companies, they are very quick to provide little or no support on a wide range of issues, everything seems to be out of scope. Small business owners like me either don't know how to operate servers, or simply don't have the time to do so, either way, we need the support and I'm glad Vivio is here to provide exactly that!
What is something Vivio could do to improve?
There's alot of hosting options out there. Vivio is a good price – I'm not going to say it's the cheapest in town, but my feeling is that it's the best bang for your buck you're going to get. The level of support really makes it worthwhile.
Anything else you'd like to add?
Vivio's high level of customer support and quality servers have helps me keep my business running smoothly and expand to new heights!
Thanks Adam!
Muscle Up Meals delivers 5-Star Delicious meals to the western half of the United States including California, Nevada, Arizona, Oregon, and Washington. Sign up to their mailing list and get 15% off your first order!