Updated: September 6, 2019
The tech world moves quickly. Technology companies release new security patches and software updates on what seems like a daily basis. Understanding the scope of these server maintenance projects and allocating enough resources to them can be challenging. It's common for the immediacy of day-to-day business activities to crowd these other projects out. Over time, as software ages beyond end-of-life, servers are increasingly more at risk.
What does software end-of-life mean? It's the date or time frame provided by a software company to indicate when bug fixes, security updates, and other support will end for a specific software product.
It's not unusual for businesses to run their websites on software that's no longer supported. However, this reliance on outdated software leaves a company progressively more at risk as vulnerabilities continue to go unaddressed. The security firm, Tripwire, discovered in a recent survey that 27% of companies had experienced a data breach caused by unpatched vulnerabilities. 1 Even servers that are running on the latest software versions carry a certain level of risk from yet-to-be-identified security exploits. Each year, the severity and volume of malicious hacking increases, and each year, hackers are finding and attacking vulnerabilities at a faster rate, leaving businesses with a narrowing window of response time. So it makes sense that the companies that have avoided breaches are significantly faster at both detecting and patching vulnerabilities. 2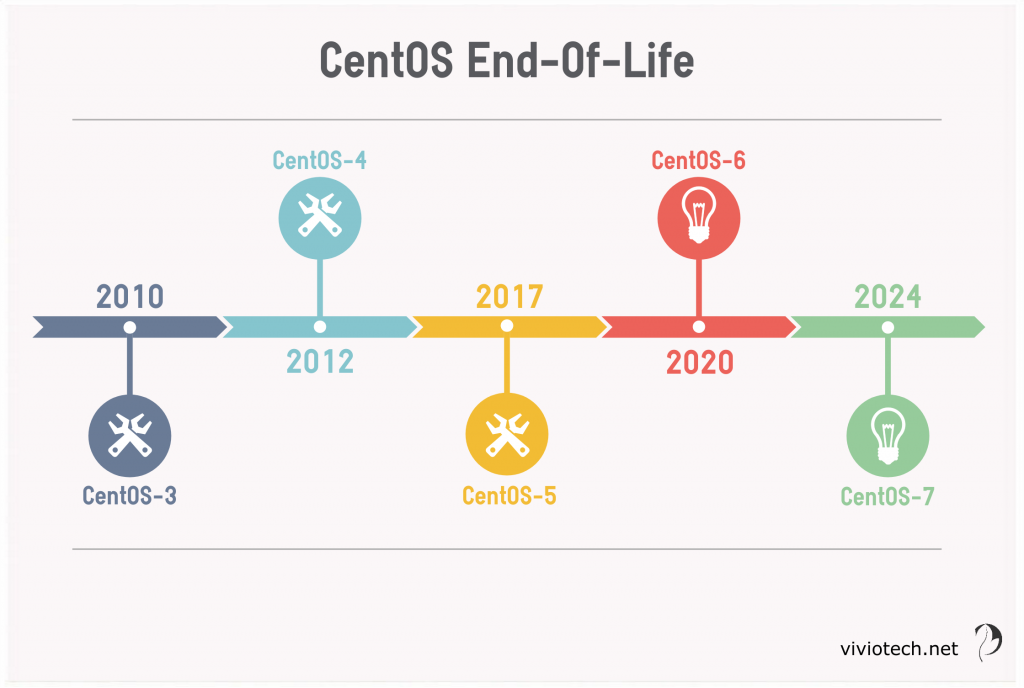 Beyond security concerns, running old software also causes issues with compatibility. Each new software version adds and removes functions to improve functionality and performance. While an older operating system may still be compatible technically, it falls further and further behind, encountering more conflicts that impact stability and overall performance.
The Benefits of New Software
significantly more vulnerabilities patched
reduced security threat from hackers
continued access to updates and security patches
new and improved features
greater compatibility with other applications
removal of poorly-functioning features
improved overall server performance
reduced time to complete backups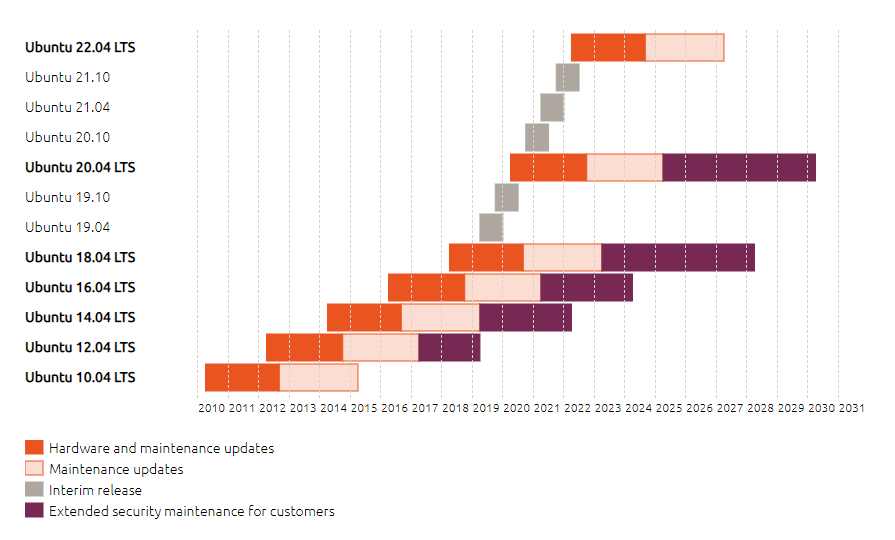 Fortunately, awareness of this end-of-life time frame can be used by businesses to budget, plan, and schedule for software upgrades several years into the future. Within this schedule, time and resources can be allocated for patching and updating the current software. Maintaining software is a never-ending job, but consistent and prompt updating is one of the most reliable ways to protect a business.
To help you with the challenges of planning for software upgrades, Vivio has created an infographic with the upcoming end-of-life dates for CentOS, Windows, and Ubuntu software.
If you'd like to look up the end-of-life schedule for your particular version of Windows Server, you can search for it here: https://support.microsoft.com/en-us/lifecycle/search
As always, let us know how we can help!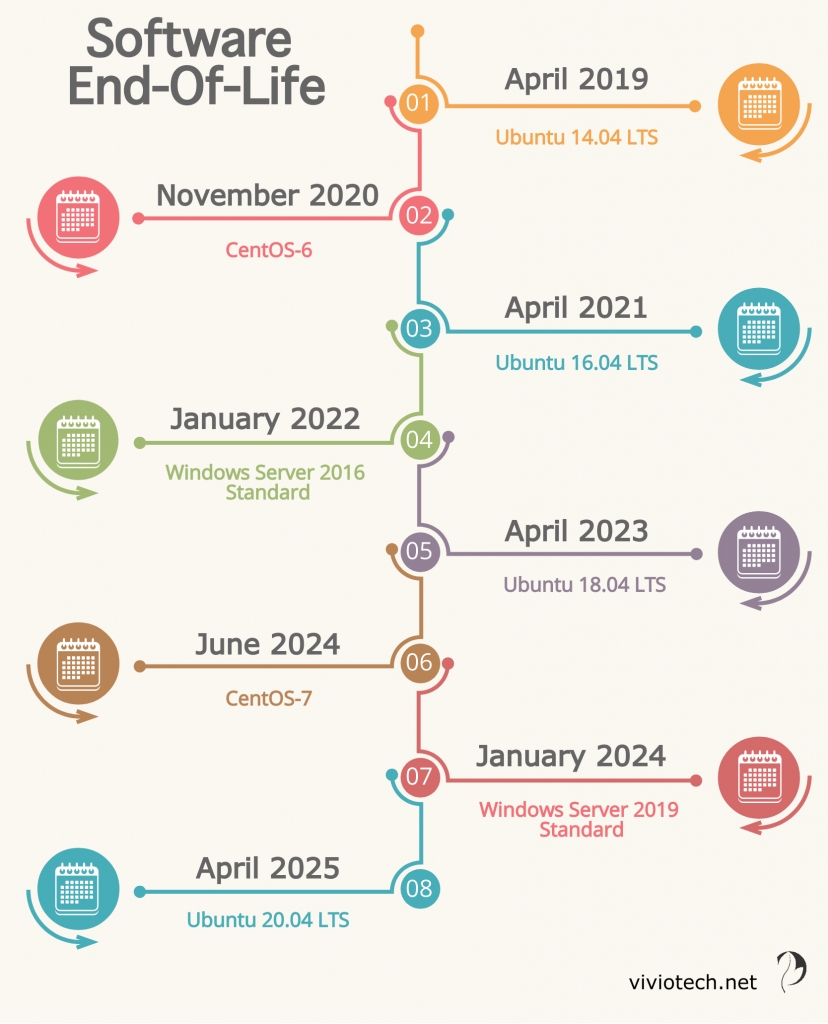 References:
1 Lapena, Ray. (2019, June 3). Unpatched Vulnerabilities Caused Breaches in 27% of Orgs, Finds Study. Retrieved from https://www.tripwire.com/state-of-security/vulnerability-management/unpatched-vulnerabilities-breaches/
2 Today's State of Vulnerability Response: Patch Work Demands Attention. Retrieved on September 5, 2019 from https://www.servicenow.com/content/dam/servicenow-assets/public/en-us/doc-type/resource-center/analyst-report/ponemon-state-of-vulnerability-response.pdf