Learning How to Deal with Dishonest Reviews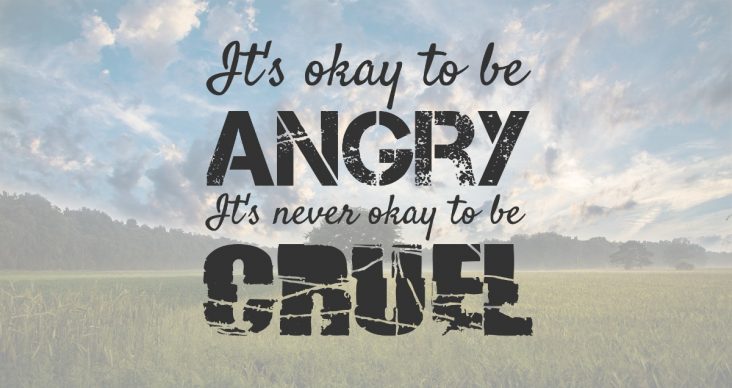 In the many years that Vivio has been providing web hosting services we've enjoyed a predominantly supportive client base. Even when we're forced to deal with critical, far-reaching problems we do our best to attend to them quickly and keep our clients informed on our progress. When these frustrating events occur, for the most part, our clients are very supportive and appreciate the lengths we go to in order to try to make things right.
There's a saying: "You can't please 100% of the people 100% of the time." We hear this platitude often in business circles, but up until recently I never personally gave it much thought. Like I mentioned above, our clients are pretty awesome. Something recently happened though, which made me think about it again:
A client became unhappy, and refused to talk about it when our Billing Department reached out to them. Even now, I believe that if this person had just talked with us more, we could have worked things out without much effort. But, just like with any relationship of any kind, lack of communication leads to misunderstanding, which leads to hurt feelings and eventual break-up.
I wanted to share this situation with you, the public, for two reasons: 1) To make a point about the need for good communication even in business relationships, and 2) to give the public our side of the story.
Sticks and Stones
In Mid-June, a long-time client went online to several "review" sites and posted some very negative comments about Vivio. Here are a few examples:
HostAdvice.com [link]
"Vivio technologies is a dishonest company they don't value customers and our website was hit viruses and malware constantly. Vivio technologies also raised rates and when we decided to leave them they charged us 3 months service fee. Stay away from them."
Better Business Bureau [link]
"We canceled all services with Vivio Technologies due to constant security issues with their hosting account we were constantly attacked by malware or viruses. However, Vivio Technologies technologies refused to resolve the charges that they illegally imposed on us without providing services for… these months. We are incredibly disappointed with Vivio Technologies for their one for their dishonesty, two lack of service and three security vulnerabilities."
Yelp.com [link]
"We had no choice but to submit complaint about dishonest service  to our company and security vulnerabilities, Vivio Technologies hosting caused us. We had to transfer our company to another host and repair security issues that Vivio Technologies hosting caused us.  This process caused substantial monetary losses to our company. We stronly recomending to stay away from this company."
WebHostingGeeks.com [link]
"Vivio technologies is a dishonest company they don't value customers and our website was hit viruses and malware constantly. Vivio technologies also raised rates and when we decided to leave them they charged us 3 months service fee. Stay away from them."
Figuring Out What Went Wrong
When I first read these reviews, I was shocked! How could anyone say anything like this about Vivio!? If he was having security issues, all he had to do was ask and we would help! How could he say that we charged him for 3 months of service after he cancelled? I was surprised and confused. How could this happen?
I reviewed all the recent communication that Vivio had with this client so that I could better understand what happened. I talked to our staff, reviewed his ticket logs, and reviewed his billing logs. I did this for every bit of communication all the way back to September, 2016; 9 months prior to this client posting those negative reviews. Here's what I found:
Lack of Communication
In the 9 months of tickets that I reviewed, many tickets were our Support Team responding to monitors – where something would happen to one of his services and our team would go in and fix the issue to bring the service back online. In our line of work, uptime is paramount, and that's what our technicians focus on. In all cases, our technicians emailed the client, told him what happened and what they did to fix it. Not once, in the entire 9 months of ticket history that I reviewed, did the client respond to any of the tickets our Support Department sent him. And yes, he was getting our emails. He responded to one that our Billing Department sent later in this story – our Billing and Support departments use the same ticket system.
Billing Issues
Looking over the billing logs, here's what I found:
4/1 – Invoice sent out
4/16 – Late notice sent
4/22 – Late notice sent
4/28 – Late notice sent
5/1 – Invoice sent out, including a late fee for April
5/4 – Late notice sent
5/9 – Late notice sent
5/15 – Late notice sent
5/16 – Late notice sent
So, he was now over 2 months behind on his bill. Most hosting providers in this situation (if they even make it this far) would simply shut the client down, but this was a long-time client, with a history of paying his bill on time. Further, we realize that some people's livelihood depends on their website, and shutting down a site for non-payment might make a person's money problems even worse. So, when reasonable, we try to work with our clients to set up a payment plan, maybe reduce their services to save money, or something else to help clients get back on their feet. Our entire corporate philosophy revolves around building mutually beneficial relationships, so that's what we try to do.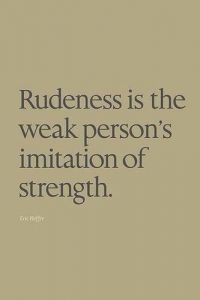 Our Billing Department saw that this client still had sites pointing to his server here at Vivio, so they called him. Instead of talking to us and working out a solution, this client was confrontational and extremely unprofessional in his language and conduct on the phone. The client told our Billing Staff that he had emailed us a cancellation notice "months ago", but we had never seen such a request. We told him that we could cancel the account today (even though he still had his domains pointed to his server here), and that if he would forward us a copy of the email he sent previously, we would back-date his cancellation. His response was full of colorful language, and the call ended shortly after. After the call, our Billing Staff created a follow-up ticket indicating that the service was now cancelled, and a request to forward the email he claimed he had sent previously. That was on 5/18/2017. Like usual, the client never responded to that ticket.
Next month, on 6/1, when the next round of invoices were sent out, this client responded with the following:
=========================
From: Robert
valuec***@yahoo.com Received on Jun/02/2017 7:08:36AM
We cancelled your service 3 months ago check your email
Sent from my iPhone
=========================
At the very least, this response proved that he was getting the emails from our system. We responded by asking him to re-send his earlier request to cancel that he (allegedly) sent, and we would back-date his cancellation date, but again, we received no response from him.
A few days later, we began getting the notifications of the negative reviews that this person posted on the various review sites…
Security Issues
The negative reviews were the first time we had heard of the security issues this person might have had. His support ticket history (which includes any site monitoring alerts) doesn't seem to corroborate his claim that he was having security issues resulting in large amounts of down time. Further, the technicians who worked on his account when the monitors went off never reported any abnormal activity. It was all pretty normal stuff, like low memory or services failing to start properly after a Windows update reboot. There was nothing conclusively indicative of the security issues he claims to have had.
We were, however, able to verify that he had installed WordPress on his Windows VPS. Clients are free to install whatever software they want on their VPS. Apparently, this client had chosen to install WordPress on his VPS without our help. WordPress on Windows is not something Vivio installs by default, but with our Managed Support, we will provide "best effort" support for third-party software and setups. So, even though this client had installed WordPress without our help or guidance, if he truly was having security problems, all he needed to do was ask for help, and we would have been happy to help him lock it down.
WordPress powers over 23% of the entire Internet, so it is one of the most attacked pieces of software out there. Since it was present on the server, it seems reasonable to assume that he might have legitimately experienced security issues with it. Again, though, it's all about communication. If he had only let us know that he installed WordPress and was having trouble with it, we could have worked with him to secure it. WordPress is hugely popular and we work with it a lot. All he had to do was talk to us. If his claims of having security issues are true, that situation could have been easily avoided with just a little communication from him.
So Where Do We Go From Here?
To be honest, I'm not sure. Part of me wants to say that "It's just free speech, let it go." but the other part of me is thinking "Yeah, but it's not really true." For now at least, all I'm going to do is post this here. That way you, the public, can see both sides, and you can come to your own conclusions.
So, how do you deal with negative or dishonest reviews with your own business? I'd love to hear about it in the comments below. I look forward to hearing your thoughts!