5 Fantastic Conferences Guaranteed to Improve User Experience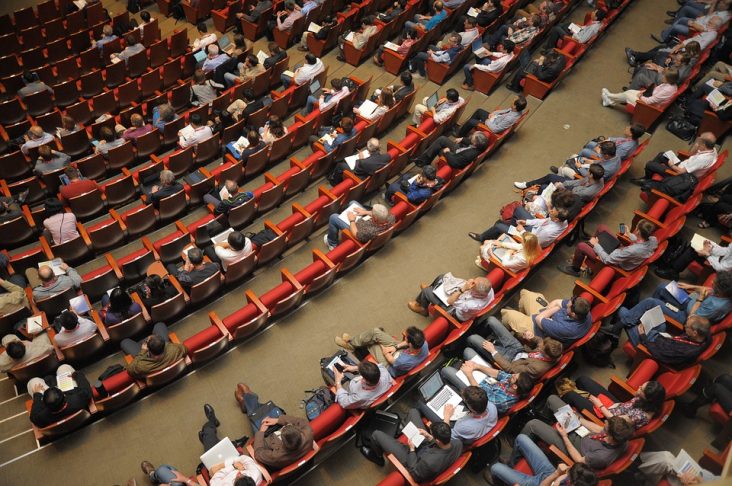 As a web designer, there is no better way to practice your skills and make connections than by attending a web design conference. In fact, it is an easy way to grow your network and create referrals. Knowing that 61% of consumers contribute referrals as the #1 factor in making a purchase decision, attending a conference is a quick way to grow your potential customer base.
If you are a web designer, here are 5 conferences we highly recommend you attend this year:
The Mobile+Web Devcon is a must-attend three day event focused on web development tools and design. It will feature speakers from major companies such as Facebook, Google, and IBM. According to their website, "We've hand-selected a stellar line-up of developers and designers presenting a mix of technical, hands-on talks, case studies, and best practices." This is a great opportunity to practice your app design and development skills and exchange business cards with your new connections. It's also a great conference to attend if you're looking for some real-time advice on how to approach projects.
When: March 1 -3, 2017
Where: San Francisco, California
Website: mobilewebdevconference.com
Price: $1,895 General Admission
Focus Area: App Development
SmashingConf is an action-packed two day event focused on real-life techniques that web designers can use in their careers and take back to their clients for a more successful business model. According to their website, they recommend, "Bring your thirst for knowledge and your grumbling stomachs as we dig in and explore practical front-end insights, UX strategies, tips, tricks and techniques that are applicable in your work right now!"
When: April 4 – 5, 2017
Where: San Francisco, California
Website: smashingconf.com
Price: $599 General Admission
Focus Area: UX Strategies and Tips
If you design apps, this daring two day event in Barcelona is for you. In App Design & Development Conference (ADDC), the speakers will focus on a single track that is meant to be useful and intriguing for both app designers and developers. Not only should you expect to be inspired by listening to the diverse speakers, you are sure to learn a few tricks.
When: June 22 – 23, 2017
Where: Barcelona, Spain
Website: addconf.com
Price: $369.03 Super Early Bird (General Pricing isn't up yet!)
Focus Area: iOs and Android Apps
Design Matters is a fun-filled two day event in Europe. The main themes include conversational UI's, spreading product design DNA, embracing failure, and designing against the trends. There will be emphasis on how to become a better designer including how to change your practices as time changes to keep up with industry demands. According to their website, they are currently looking for more speakers. So far, their speakers come from companies such as Zendesk, Spotify, Instagram, and IBM Design.
When: September 27 – 28, 2017
Where: Copenhagen, Denmark
Website: designmatters.io
Price: $670.60 General Admission
Focus Area: Conversational UI's
An Event Apart is a highly-anticipated three day event with a great focus on digital design and UX. This year is a Special Edition event, which means there will be 18 speakers instead of the usual 12. It is a great opportunity for you to polish up on your current skills and learn new ones as you network with other talented designers.
When: December 11 – 13, 2017
Where: Denver, Colorado
Website: aneventapart.com
Price: $1,095 General Admission
Focus Area: Digital Design and UX
We hope this list helps you out! Are you excited for another web designer conference this year? Tell us which one in the comments below!