How Important Is the Speed of Your Mobile Website?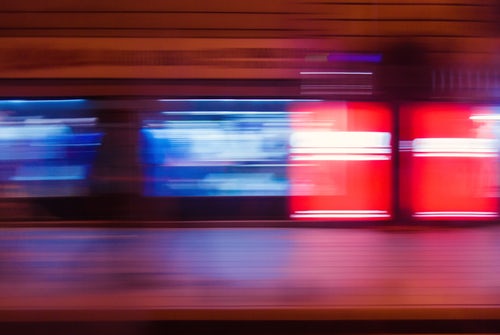 Site speed has more affect on your site's performance than you think. Google has always been keen on the user experience. A fast site is a good user experience and a good user experience leads to higher conversions. Google is going to rank sites with a good user experience higher in search rankings. So much work goes into Search Engine Optimization (SEO). How much of it is being destroyed by slow site speeds?
According to a study by google, the average time it takes to fully load the average mobile landing page is 15 seconds.1 Unfortunately, 53% of people will leave a mobile page if it takes longer than 3 seconds to load.2 More than half of the people surfing a website will leave before it even opens! Regardless of how much time and effort the owner has put into content and SEO.
Here are a few key facts from the Google study on mobile page speed:
The average load time for a mobile website is 8.6 seconds. The recommendation is under 3 seconds.
The average webpage size is 1.88 MB. The recommendation is to be under 500 KB.
The average number of resources (number of files the browser must download to render the page) is 115.6. The recommendation is under 50.
Clearly there are a lot of websites who lose customers because of performance. What about companies who gain customers because of speed performance?
Mobile sites that loaded in 5 seconds earned almost double the revenue of sites that took 19 seconds to load.3
Comparing faster sites (5 seconds) to slower ones (19 seconds), the faster sites had average session lengths that were 70% longer and bounce rates that were 35% lower.4
Speed has a tremendous impact on the performance of your mobile website. Make sure it holds up to these recommendations so that all the time and effort spent on SEO doesn't go to waste!
References
(1) Google. (2018, February) Find out how you stack up to new industry benchmarks for mobile page speed. Retrieved from https://www.thinkwithgoogle.com/marketing-resources/data-measurement/mobile-page-speed-new-industry-benchmarks/ (September 6, 2018)
(2) Google. (2017, February) Find Out How You Stack Up to New Industry Benchmarks for Mobile Page Speed. Retrieved from https://think.storage.googleapis.com/docs/mobile-page-speed-new-industry-benchmarks.pdf (September 6, 2018)
(3) Google. (2016, September) The need for mobile speed: How mobile latency impacts publisher revenue. Retrieved from https://www.thinkwithgoogle.com/intl/en-154/insights-inspiration/research-data/need-mobile-speed-how-mobile-latency-impacts-publisher-revenue/ (September 6, 2018)
(4) Google. (2016) The need for mobile speed. Retrieved from https://storage.googleapis.com/doubleclick-prod/documents/The_Need_for_Mobile_Speed_-_FINAL.pdf (September 6, 2018)