What's So Cool About Managed Support Anyway?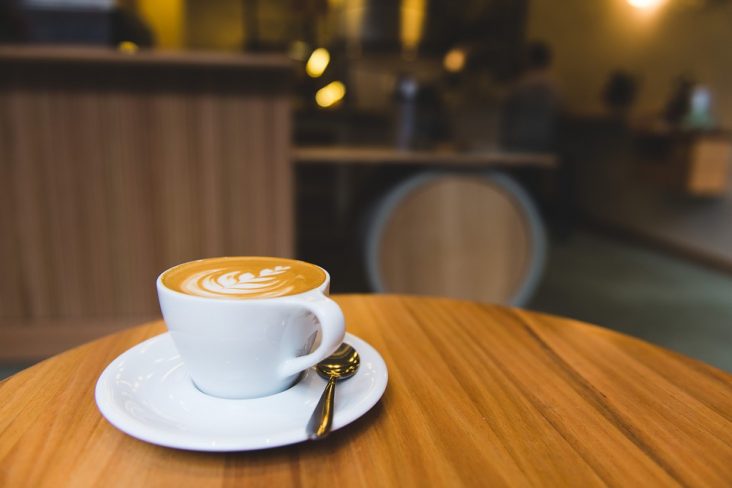 Back in November, we released a blog post that gave the skinny on the old Managed Support with Vivio. While a lot of the content in there is still accurate, we've made some great improvements with the service and wanted to make sure you know the value behind what you are getting.
So, What is Managed Support?
Simple. It's the peace of mind you will have when our technicians can help you with questions you would usually pay the big bucks for. They help set up sites, set up databases, troubleshoot rewrite rules, troubleshoot sites, set up site bindings, and more. Vivio acts as a remote system administrator of sorts, going through and configuring little things that most people don't know how to do.
Our technicians are available day or night, rain or shine, 24/7/365. We are available even if the break room is stuffed full of chocolate and other goodies. Rest assured, we are here to help. Not only can clients reach us by phone or email, we have an easy-to-use chat, and we try our best to be aware of potential issues before they happen. We understand that problems can be frustrating, so we want to make sure that getting the help you need isn't.
Why Us?
If you want stuff to just work and don't want to spend time working on it, Managed Support is for you. We recognize that running a website and business can be time-consuming, so we are here to make that a little easier. Instead of you going out and trying a bunch of different applications and systems to get things to configure and operate, our knowledgeable technicians are here with experience to help. We spend our time getting things up to your expectations.
Here are a few perks of Vivio Managed Support:
Knowledgeable Technicians: Vivio refuses to use scripted call centers. Instead, our technicians are all US-based with the knowledge and expertise to actually be helpful with just about any problem you may encounter.
Ultra-Low-Cost: At a low cost of $35/month for an unlimited number of hours of Managed Support – far less than any comparable service from any other hosting company – Vivio's goal is clear: to help you succeed.
Free for Shared Accounts: If you have a Shared service with Vivio, you will receive Managed Support completely free. This has been in effect since April 2017.
Antivirus Included: When you sign up for Managed Support, you receive Sophos Endpoint Protection (antivirus system) free by default. This has been in effect since April 2017.
A Mutual Endeavor: Hosting is a symbiotic relationship. When you succeed and grow, so do we. Experience the difference of working with a hosting company that's committed to your success.
Active Monitoring: Combine Vivio's "Monitoring By Default" policy with Vivio Managed Support and rest assured your systems will be constantly monitored and maintained by experts.
Pricing Against Competition
To show you how we stack up with pricing against our competitors, here's a quick graph.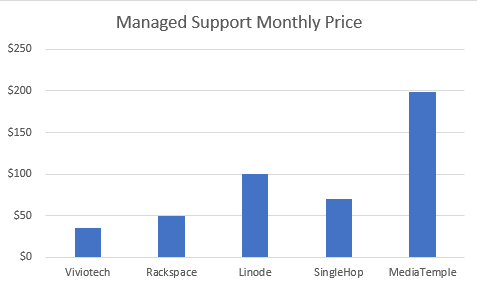 What's crazy about this is the competitors listed all have minimum Managed Support costs whereas Vivio's $35 Managed Support cost is a set amount. We looked into this a little further, and saw that what Vivio offers with Managed Support services at $35 is comparative to what Rackspace offers with their $500 level of Managed Support. *Gasp*
If you are a new client, you can sign up for Managed Support with no setup fees today. As an existing client, there is only a $30 setup fee.
For more information on our Managed Support, visit our website.