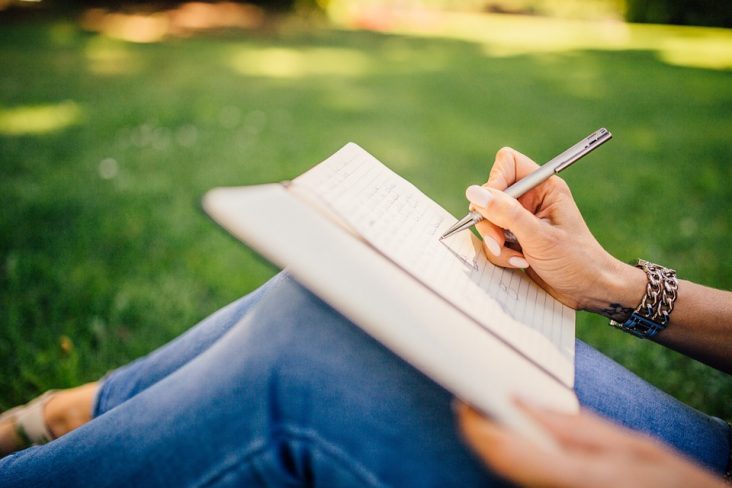 Do you ever find yourself scouring your Facebook news-feed for interesting articles? You're not alone.
The world needs more thoughtful online content. The kind that gets you engaged and thinking hard about a topic. The kind that challenges you to think from another perspective or educates you on a new way to do something. Blogging is a great way to create a presence that impacts a large group of people. Whether you're doing it for personal or professional reasons, it's an easy way to get heard.
To start a blog, there's a few things you need to do.
Step 1: Order a Domain and Set Up a Website.
You know you want to start blogging so it's time to think of a catchy domain name. Once you're happy with your domain name, find a website hosting provider and make sure the domain is available. Start with a Shared Hosting account so you can scale up as needed. Once you design the website, it's time to think about content.
Step 2: Brainstorm.
The goal here is to provide valuable content to your readers. What is it they want to see? What do they care about? How do they prefer to read? This is a good time to define who your target audience is. Once you know who it is you are writing for, you can organize your content around them so you constantly provide helpful material. Brainstorm several topics and hooks until you find one that sticks out to you.
Step 3: Outline.
Once you've brainstormed a few article ideas, it's time to outline. Choose your title, create an introduction, and outline the main points you want to hit in the body of the article. This can be as detailed or as brief as needed. How you outline is completely up to you. It is is simply a great way to organize your thoughts and therefore save you time before writing the actual blog post.
Step 4: Write.
Now that you have a fresh outline staring back at you on the screen, it's time to write. We recommend your blog post is between 500-1,600 words. You can do research on your target audience or look at other blog posts in your niche to see how long you should ideally be making your posts. This will help you stack up better against competitors.
Step 5: Edit/Proofread.
It's time to edit your article. Review it for spelling, grammar, and punctuation. This is also a good time to add a featured image, tags, and update it in any applicable categories you want to have on your blog.
Step 6: Publish.
Once your article is polished, it's time to publish. Before you click the "Publish" button, review it one last time to make sure the post is not missing anything.
Step 7: Share.
Now that you have a beautiful blog post live on your site, it's time to share it with the world. Share it on social media, asking your friends to share it too if they like what they see. This is a quick way to spread the world and get your content out there.
Step 8: …Repeat.
Every time you write a blog post, repeat steps 2 – 7. The more you write, the more posts you'll have on your site. Consider making a posting schedule and writing your posts in advance so you can keep things consistent for your readers.
Here's a quick list we made with some ideas on what to do with your old blog posts.
Have any tips for first time bloggers? Please share them in the comments below.